Dr. Nancy Hernández (She/Ella)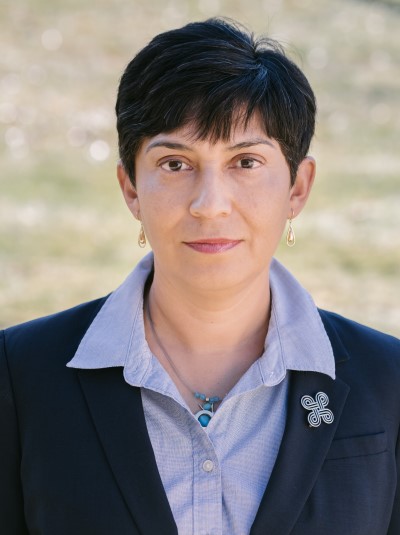 Dr. Nancy Hernández (She/Ella)
Biography:
Dr. Hernandez is the first-generation, Mexican-American bilingual daughter of immigrants with over sixteen years of experience in the education and nonprofit sectors. Her previous employers include the Western Educational Equity Assistance Center, the Westminster Public Schools Foundation, the Gill Foundation, the Colorado Parent Information and Resource Center, and the Hispanic Scholarship Fund.
Nancy is adept at working with first generation students and their families as they pursue higher education. Her doctoral research is on Latino/a students who earned less than a 3.0 GPA in high school and who successfully earned a college degree. As a college readiness, higher education, scholarship and equity expert, she provides training and information for educators, staff, and community advocates who want to support underrepresented students and families. She has organized bilingual outreach campaigns and has presented in English and Spanish on topics such as guiding families through the higher education process, accessing FAFSA and financial aid, supporting DACA and Dreamer students, and working with first generation, low-income students. Nancy has guided over 100 college scholars and alumni.
La Dra. Hernández es hija bilingüe de primera generación de padres inmigrantes de México. Ella tiene más de 16 años de experiencia en los campos de educación y administración de organizaciones sin fines de lucro. Sus empleadores anteriores incluyen el Centro Occidental para Asistencia en Equidad Educativa, la Fundación de las Escuelas Públicas de Westminster, la Fundación Gill, el Centro de Recursos e Información para Padres en Colorado, y el Fondo de Becas para Hispanos.
Nancy es experta en la orientación de alumnos de primera generación y sus familias en el proceso de la educación universitaria. Su investigación para el doctorado fue sobre estudiantes Latinos que obtuvieron un promedio de calificaciones menos de un 3.0 en la preparatoria y que exitosamente completaron un bachillerato. Como experta en la preparación para el colegio, el acceso a estudios universitarios, las becas, y equidad en educación, ella ofrece entrenamiento e información para maestros, personal y defensores comunitarios quienes desean apoyar a alumnos subrepresentados y sus familias. Ella ha organizado campañas de educación bilingües y ha presentado en inglés y español en temas sobre como guiar familias por el proceso de la educación universitaria, la FAFSA y ayuda financiera para el colegio, apoyo para alumnos con DACA o Dreamers, y como trabajar con alumnos de bajos recursos y de primera generación. Nancy a guiado a más de 100 becados y graduados de colegio.
Education:
PhD, Educational Leadership, Research, and Policy, University of Colorado Colorado Springs
Master's in Nonprofit Management, Regis University
BA Philosophy, Cum Laude, Phi Beta Kappa, Colorado College